Website Pro

WebsitePro's email service blocks styling - allow HTML not just plain text
04/07/2021 8:14 pm
Topic starter
Please make your emails support HTML, not just plain text.
For example, https://wordpress.org/plugins/email-post-changes/ used to work marvelously on my old hosting (nice and pretty emails came through), but this handy plugin is basically useless on your hosting.
Please enhance, sooner is better, tyvm.
Hi Clifford, 
Thanks for taking the time to submit this feedback. From my team's understanding, HTML emails process fine through Website Pro hosting. 
It may be an issue around the plugin compatibility with the WordPress version.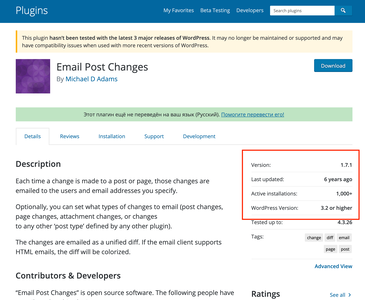 To easily see the WordPress version for all the WordPress websites you manage you can check out our brand new Website Admin Dashboard! 
27/08/2021 1:08 pm
Topic starter
well could your team try out this plugin on your own hosting vs on localhost or whatever other hosting alternative you have available?
this plugin has functioned fine for years and continues to on my other hosting.
my best guess though is that the email sending service is mangling things, totally unrelated to which site is hosting